Webinar: Spiritual Formation & Beauty in a Broken World
Join us Wednesday, March 30th at 12:00 pm (EDT)!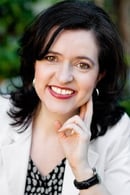 This is an event for women.
Grab your lunch on March 30, and join us for a webinar with Dr. Gwenfair Adams, Gordon-Conwell Professor of Church History and Chair of the Division of Christian Thought. An expert on Christian spirituality, as well as the history of worship and arts in the Church, Dr. Adams will lead us in exploring the principles of spiritual formation and how they impact our lives and discipleship. A time of Q&A will follow.
We invite you to join us on Wednesday, March 30th at 12:00pm (EDT). To receive the webinar link, RSVP below.
Please feel free to invite anyone you feel would benefit from this webinar. If you have any questions, feel free to contact our office at admissions@gordonconwell.edu or at 800-428-7329. We hope you will join us!